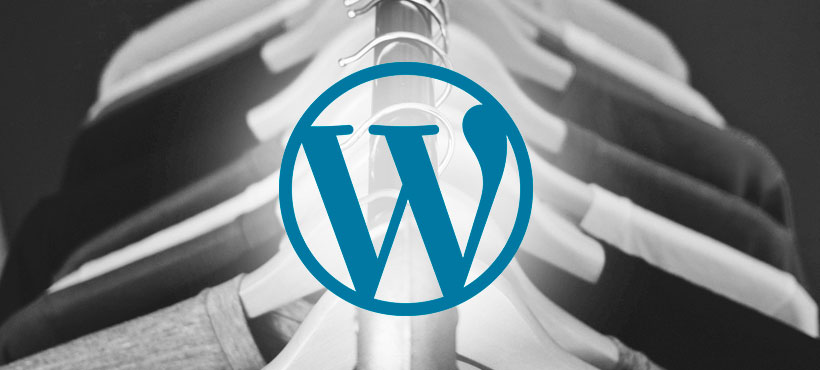 How to find free WordPress-Themes for authors
Besides your own Facebook Fanpage and profiles on Goodreads and Twitter you might want to collect all important information and facts about yourself and your books for your readers on one particular page. This can either be an author website or a blog.
Blog or website – which one should I choose?
While websites are usually seen as static and rarely updated, you can constantly offer news to your readers on a blog. Static content easily gets lost in search engines because it seems to be old news. Therefore we recommend to use a mix of static website and dynamic blog. This way you can have all your book information on static sites visible in the menu and stay in touch with your readers with dynamic blog posts at the same time.
WordPress seems like the perfect choice for doing that. For authors with little technical knowledge WordPress is easy to use and can be individualized with countless additional features by installing plug-ins.
Themes, the basis for your blog
One of the biggest advantages of WordPress is the collection of free themes you can choose from to give your website a professional look just in a few clicks. For that you can either download and install your selected theme by yourself or use the automatic search and installation from WordPress following Design > Themes. You can easily switch themes to see which one matches your needs the best.
You can find a collection of the most popular, free themes right here:
https://wordpress.org/themes/search.php?q=free
But not every theme suits every book or content perfectly. So here are some themes we selected for different kind of books and genres.
Themes for image-loaded books (cookbook, photo book, travel book)
You know the saying "A picture is worth a thousand words". If you want to write about your favourite recipes or experiences while travelling you need to have great pictures that underline the things you say and make it more imaginable. The photos should inspire others to want to cook or to travel. So make sure you use professional pictures on your site and a theme that highlights them.
Try one of these three themes:
https://wordpress.org/themes/radiate
https://wordpress.org/themes/perfetta
https://wordpress.org/themes/pictorico
Themes for text-heavy books (fiction, poetry)
If you are writing fiction or poetry your words should be the centre of attention. You don't need to have a lot of pictures. They would distract your readers.
These themes are focussing on your content:
https://wordpress.org/themes/isola
https://wordpress.org/themes/editor
Always up to date (guides)
As an author of guides you are an expert in your field and always can tell your readers something new. You can improve this status by not only presenting your books on your site but also additional related content.
Choose one of the following themes to present your book and blog posts equally:
https://wordpress.org/themes/fictive
https://wordpress.org/themes/pho
https://wordpress.org/themes/responsive
Using colors to produce atmosphere (romance, thriller, erotic, fantasy)
Soft colors and romantic images create the right atmosphere and make your readers feel like they want to read your book immediately. Dark colors and misty landscapes generate suspense and melancholy.
You can adjust the atmosphere at these themes:
https://wordpress.org/themes/match
https://wordpress.org/themes/inkness
https://wordpress.org/themes/tracks
Once you have found the perfect theme for you and your books your site isn't ready yet. Keep on personalizing your site. You don't want it to look like everyone else's.
22.06.2015 • Christin Haftmann • Design Advice, Marketing, Online Marketing
Tags: author blog, themes, website, WordPress